One very important thing I learned in my college theatre program was that I was never going to make a living as a performer. My dream was never Broadway, anyway. I always wanted a little regional theatre career in the Bay Area. College made it clear to me that even that wasn't going to happen. But since college I've been employed by studying or teaching theatre the entire time. While working at Willow's Theatre Company as associate education director and company manager, I was able to find great artistic fulfillment performing with a small theatre company. Then came grad school. Then came a teaching job. And now two kids and the COVID era! Right now, I'm taking a break from teaching because no matter what they tell you, two kids really is twice as much work and they are exhausting (also there's a pandemic and parenting two kids and trying to teach acting on zoom seemed like a horrible idea). Somewhere in all that, my artistic preference shifted from acting to directing.
I used to love acting and diving into a character. The incredible bond of true ensemble performance thrilled me. Now? I feel tired, and quite frankly, a little cynical  just thinking about it.  When I think about what I want to do versus what I have been doing, I can't get that excited about performing. At first I thought that I had just finally "outgrown" being told what to do. I've always been a very reliable actor because I know how to do what I'm told and do it consistently. It took me as far as I wanted to go (a couple of juicy musical theatre leads as a preteen in summer camp, a handful of Shakespeare ingenues, Elizabeth Bennett and Eliza Doolittle in Pygmalion – who could ask for anything more?). Even though I never really realized my dream of performing seriously in musicals (for which my love and nerdiness know no bounds), I feel as if I did the thing (acting) and I'm good.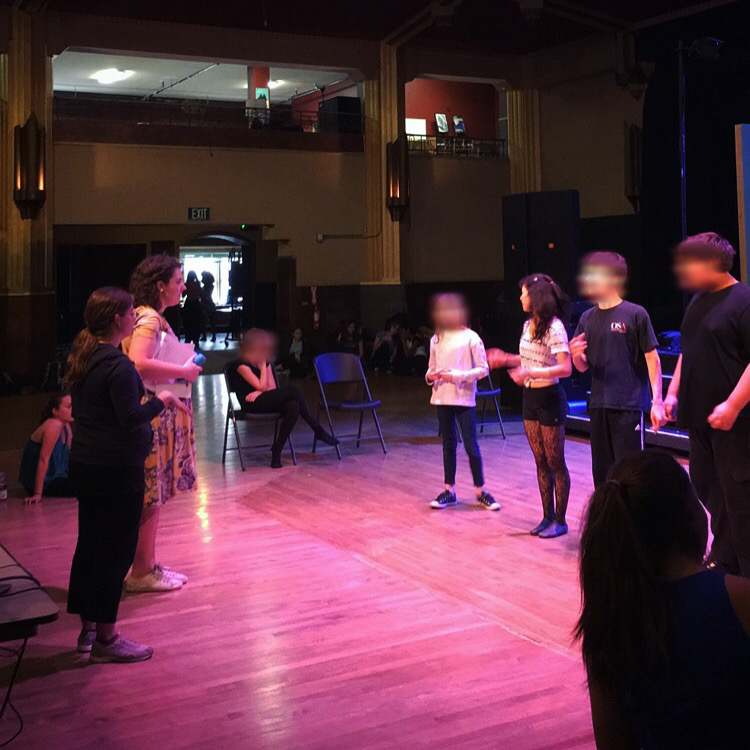 Directing Once Upon a Mattress at Oakland School for the Arts while pregnant with my first child Eleanor. Can you spot my baby bump?
Directing students at an art school got me excited about creating a vision actors aren't typically responsible for having. I still don't have the confidence I feel is necessary to be a great director, but I do have the experience to know what the heck I'm doing at this point. If I've got a passion project and a good cast, then I'm in business. My frustration and lack of interest in acting I attribute to not being in charge and frankly, knowing what's best for me. So less acting and more directing is happening rather organically in my life and I'm okay with that.
Cue pandemic.
Now, I'm not directing students. I'm directing zoom readings for a small theatre company. I've given up teaching theatre for now which was my final connection to theatre and employment (but that's a whole other set of complications). I have, in the last year, gotten excited about zoom readings (which is saying something because you know, it's a zoom reading…). Maybe one day we'll be back to normal (or better than!) and I can direct some of these in person. I'm feeling energized and charged. At the same time, I'm also being asked by another group to act. I did act in a zoom reading earlier in the year for them (listen, I'm not one to turn down Jane Austin heroines when they're offered to me). However, a more recent invitation to continue acting virtually, more readings, a desire to have me part of a rep company again…just left me feeling exhausted and empty. I find my heart is not in that at all. I feel too old. Too exhausted. Too unwilling to do that emotional work I was so eager to do in my 20s pre-motherhood. Then it hits me. Maybe why I quit acting comes from losing all that useful vulnerability and emotional openness to mommying.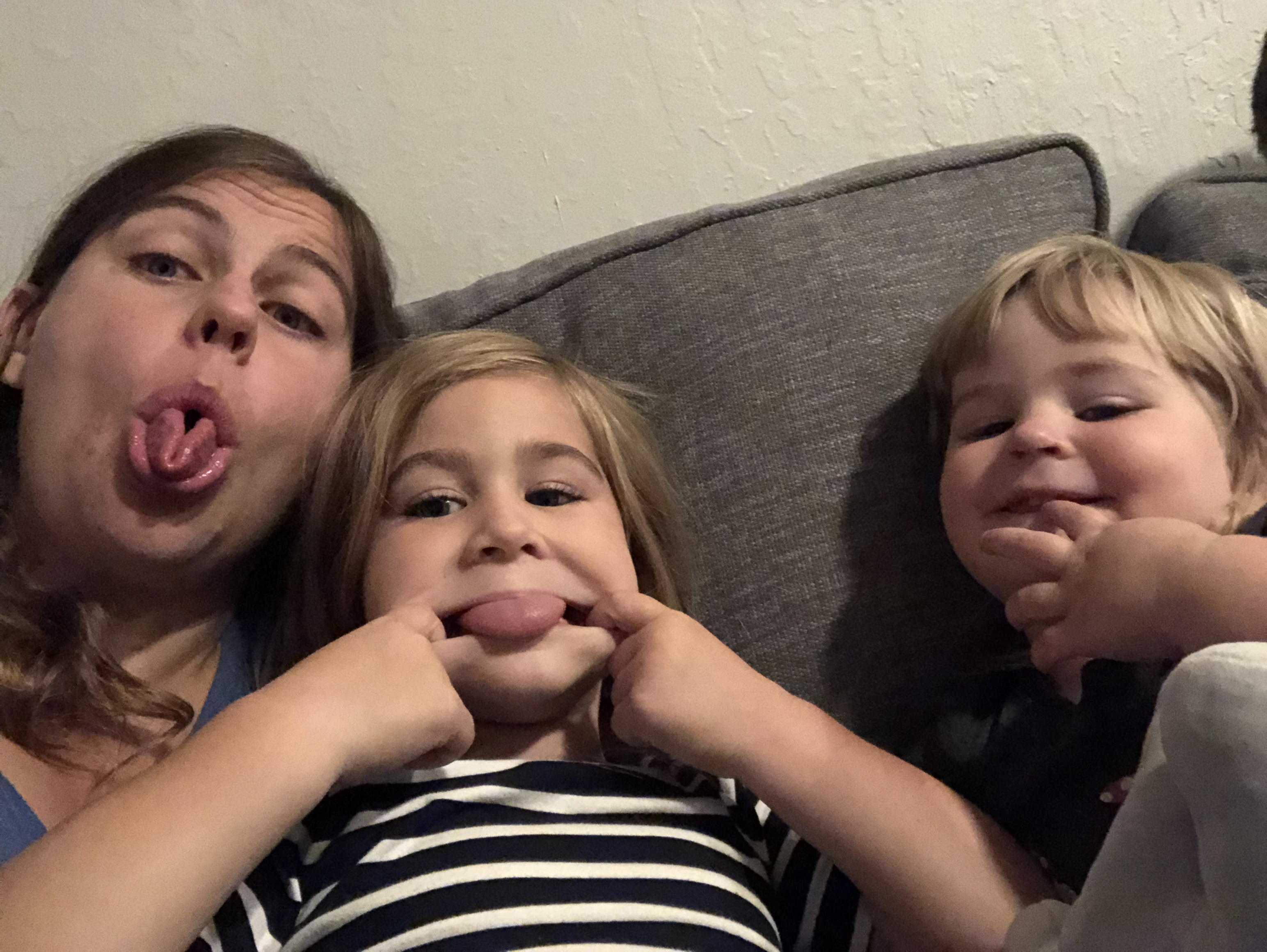 I love my girls dearly (ages almost 5 and almost 2). They are amazing, and I'm grateful for the time to spend at home with them.
But every single day is a friggin' 5 act play.
Act 1 – Waking up. Breakfast. Inevitable drama surrounding one or both of those things
Act 2 – Getting out of the house, either going to school or on a walk where the stakes are high and nothing is scripted, it's all improv. And the rule of "never say no" only applies to mommy.
Act 3 – Naptime, the climax of the dramatic almost 2 year old's day.
Act 4 – Dinner time! Cooking or nursing or whatever else I've forgotten to do that day so we rush to our play's conclusion which is…
Act 5 – Bedtime, a drama of epic proportions. The almost 5 year old's favorite device is to get me to "pretend" to be a character that is "babysitting" her and getting her ready for bed. This can be anyone from Captain Hook to Carmen San Diego.
My BA in drama did little to prepare me for this. So yes, a 5 act play every friggin' day wears you out. No shit Sherlock. All parents know this and all performer parents are hyper aware of how similarly draining the onstage play and the at home play can be.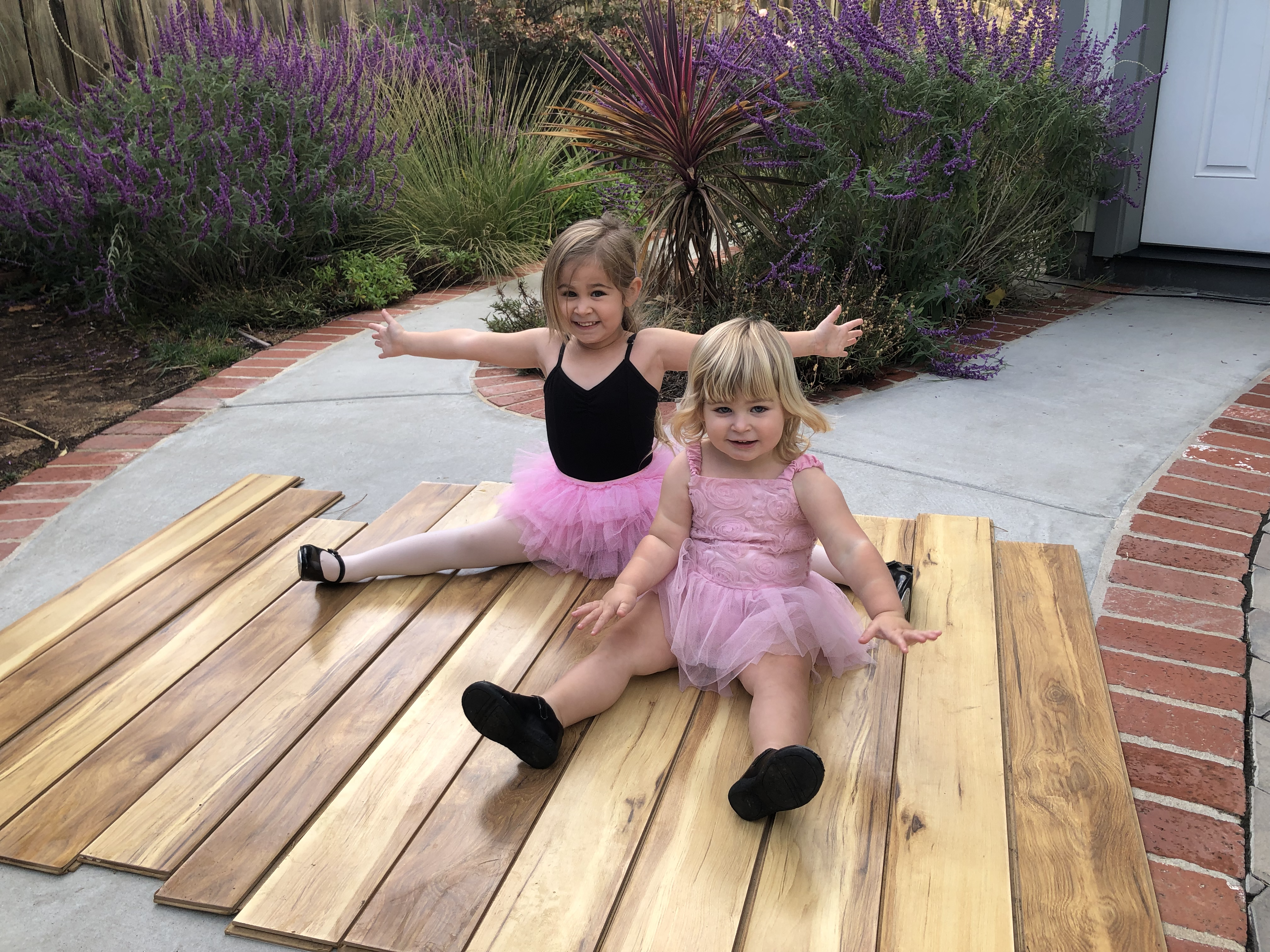 The little stars of my life! Eleanor and Marian (Yes, she is named after Miss Paroo, herself!)
Directing is something that appeals to me so much more now.  I'm starting to wonder how much of that is being in charge, having people actually listening to me (sorry, kids, ha!). Seeing something through a rehearsal process to opening night is like a super speedy version of watching kids grow up. The actors grow into parts, create a work you molded, and voila! After 4 weeks of rehearsal you have a fully finished work of art.
If you think about your children as your cast and they're in the play of your life, I'm sure you are gonna need some therapy (or at least to play Mama Rose when you age into that role). I can't help but wonder if I'm longing for that kind of artistic fulfillment because it's something I'm missing in my days. I act all day long, everyday! By the end of it, I don't have one more ounce of care to give. All my vulnerability is taken up by watching my nearly 5 year old walk into the big elementary school all by herself with her mask on during a pandemic. All my bandwidth for lines and blocking is overwhelmed by remembering dates and times and appointments and getting who to where and how to get the nearly 2 year old to nap. All the love I used to pour into my castmates onstage is now given to my kids, with barely a drop to spare for anyone else outside our family unit. The love I give as a director is different. It is very parental and so I feel a stronger kinship to it, now. The love I gave as an actor was wild and passionate and it is all and only for my kids, now.
I imagine someday I'll get that back.
One day, I'll be able to juggle directing, acting, teaching and kids. At least I would very much like to. But for now my heart is taken up, and that's ok. I've got my zoom Broadway dance class and my weekly musical theatre trivia game. I give myself some "me" time. My kids have my whole heart so much that I don't want to act right now, and that is fine with me.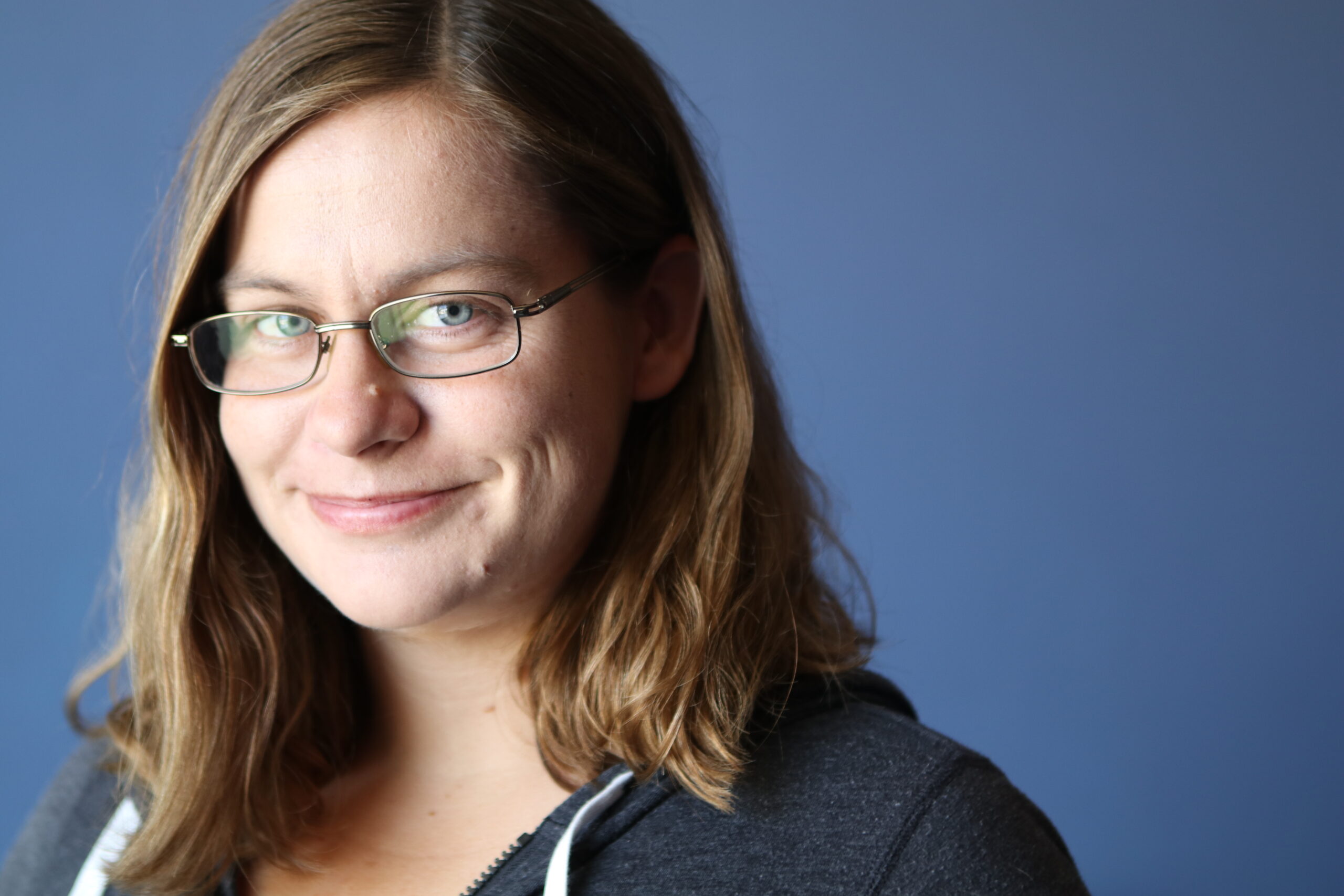 Becky Potter (she/her/hers) is a theatre artist who has served as a teacher, director, actor, dramaturg, and writer. Becky has a B.A. in Drama from UC Irvine and an M.A. in Drama from San Francisco State University. She served on the theatre faculty at Oakland School for the Arts for a decade teaching and directing middle and high school students. She is currently an ensemble member at B8 Theatre Company. Becky has two daughters, ages 5 and 2, and they provide plenty of drama on their own.