This post contains affiliate links. If you use these links to buy something I may earn a small commission. Thank you!
Okay, to keep with my one pan obsession, here's another one of my favorites. An EASY naan pizza recipe that my kids love. I keep a stash of naan in the freezer just in case I need a quick lunch or dinner that I'm positive the kids will eat. Bonus, it's so easy, they can help you make it! And when you cook with your kids, they'll eat what they make!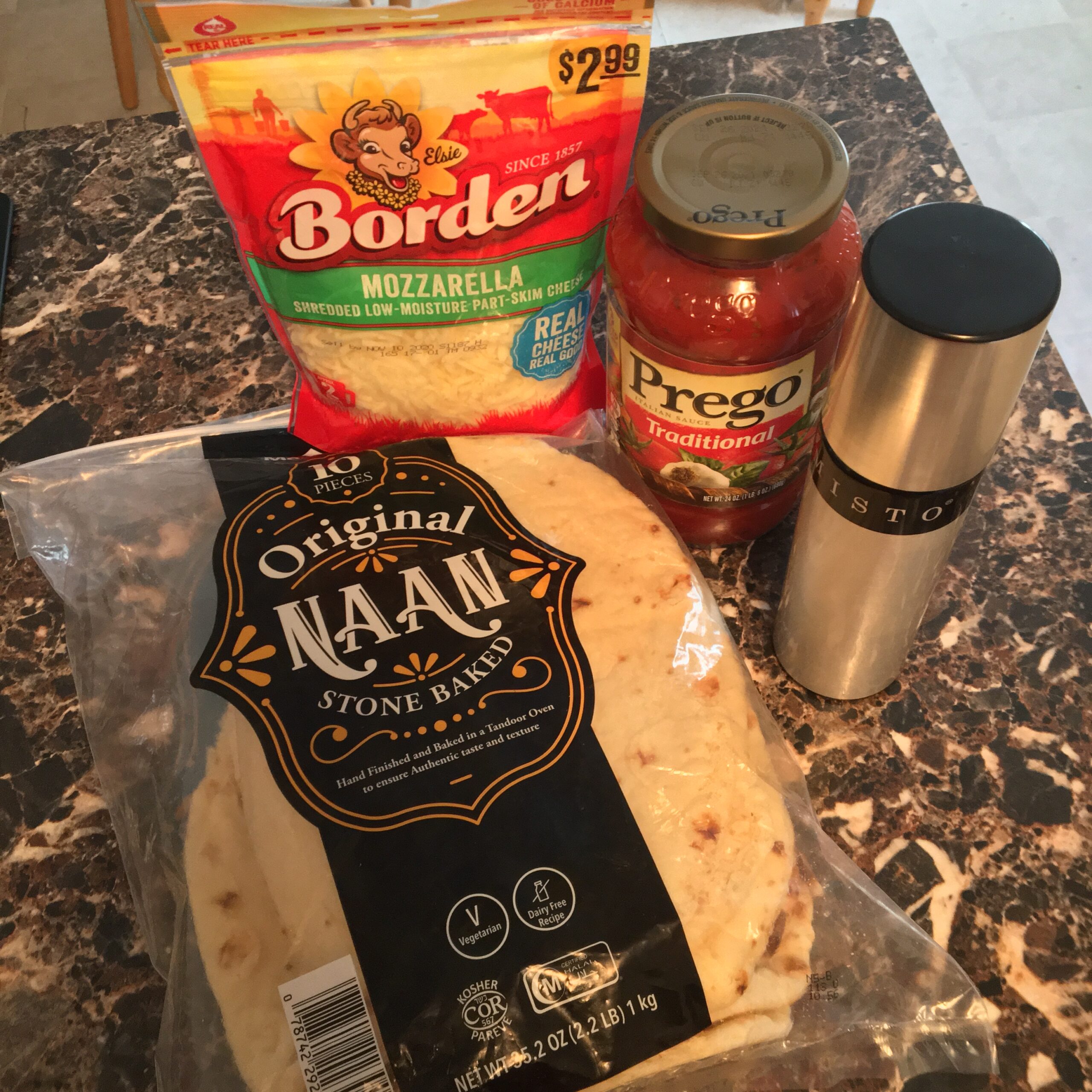 Ingredients
Naan Bread
Tomato Sauce (I like to use jarred pasta sauce for more flavor)
Shredded Cheese
Olive Oil
Additional toppings are optional!
Other equipment:
Olive oil brush or mister (if you don't have either, it's fine, the back of a spoon will work, too)
Spatula
Spoon
Knife (to slice)
METHOD
Preheat oven to 350.
Place the cast iron pan on the stovetop and preheat on medium heat.
Spray or brush pan with olive oil.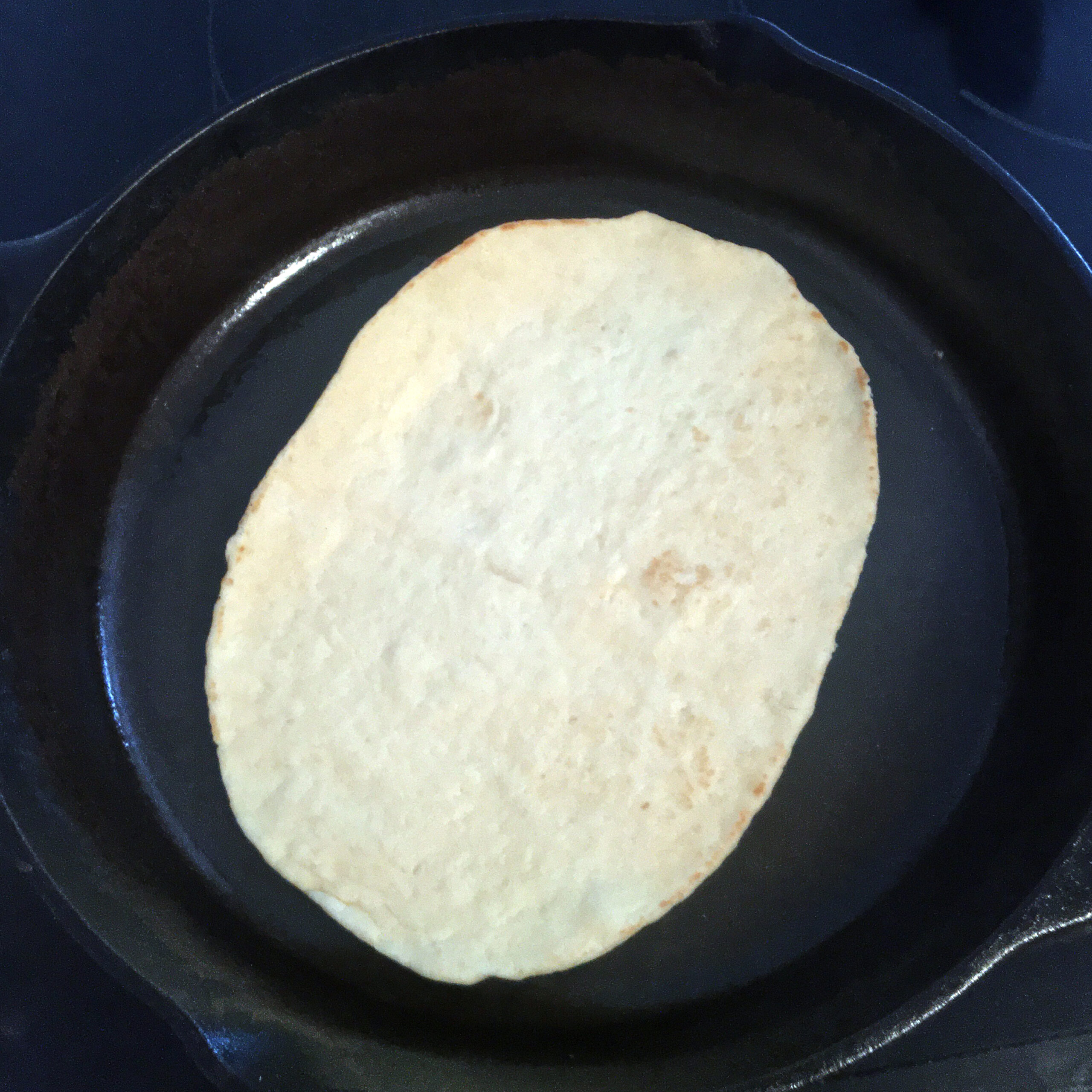 Place naan on pan and brush or spray the naan with more olive oil.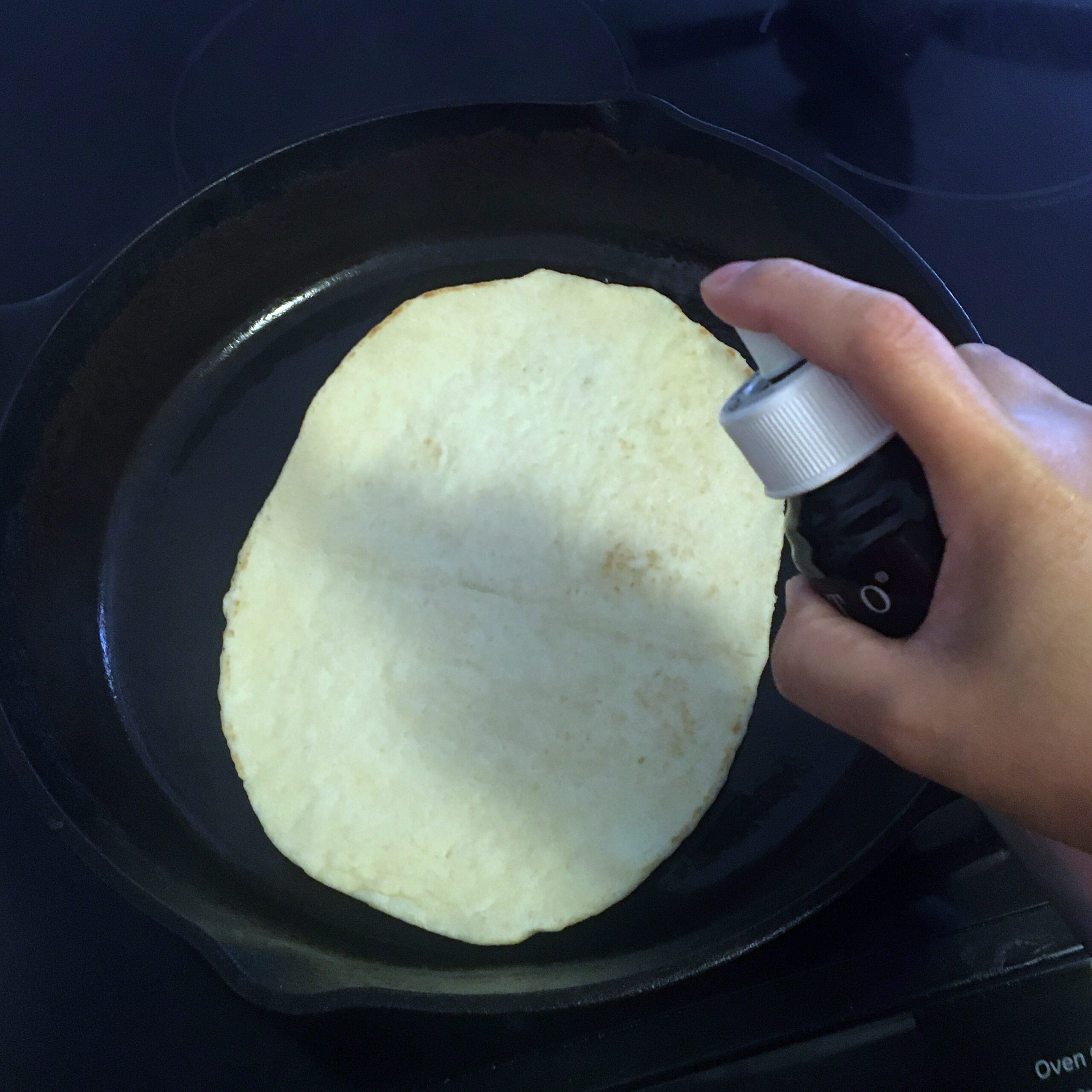 Toast the naan on the stovetop for a few minutes to ensure the bottom is golden brown.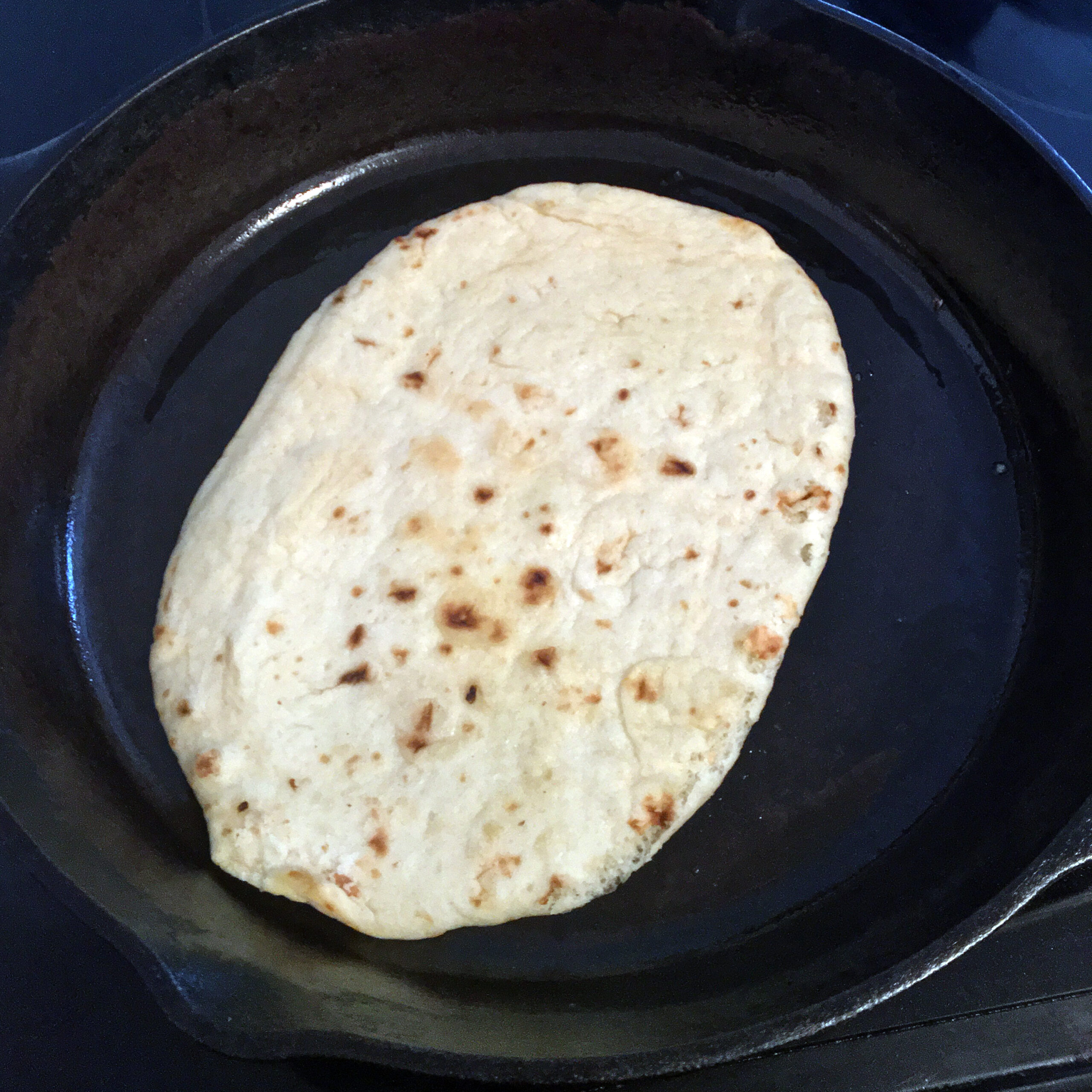 Use the spatula to flip the naan over. Turn off heat.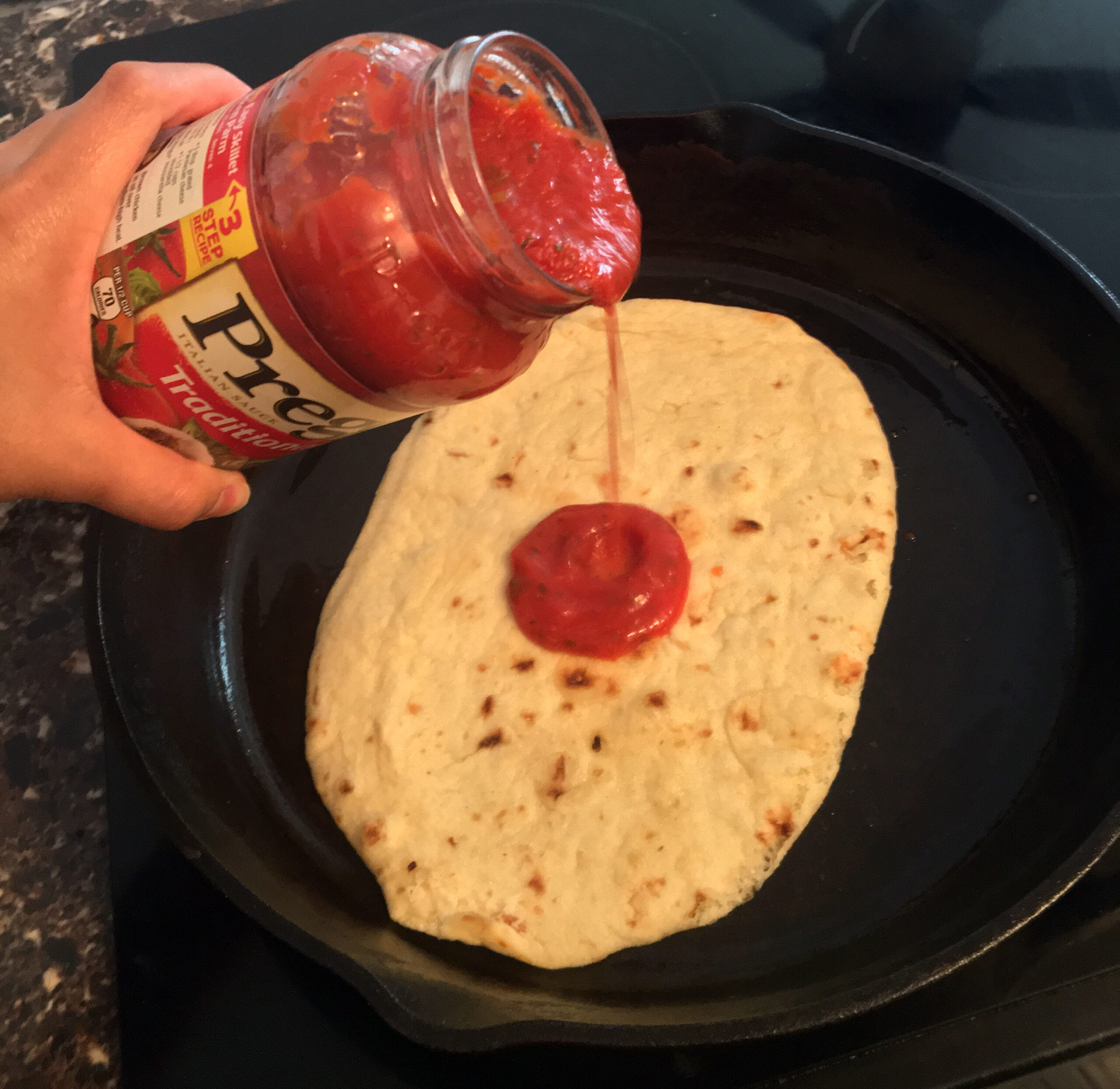 Put tomato sauce on the naan and spread it around with a spoon.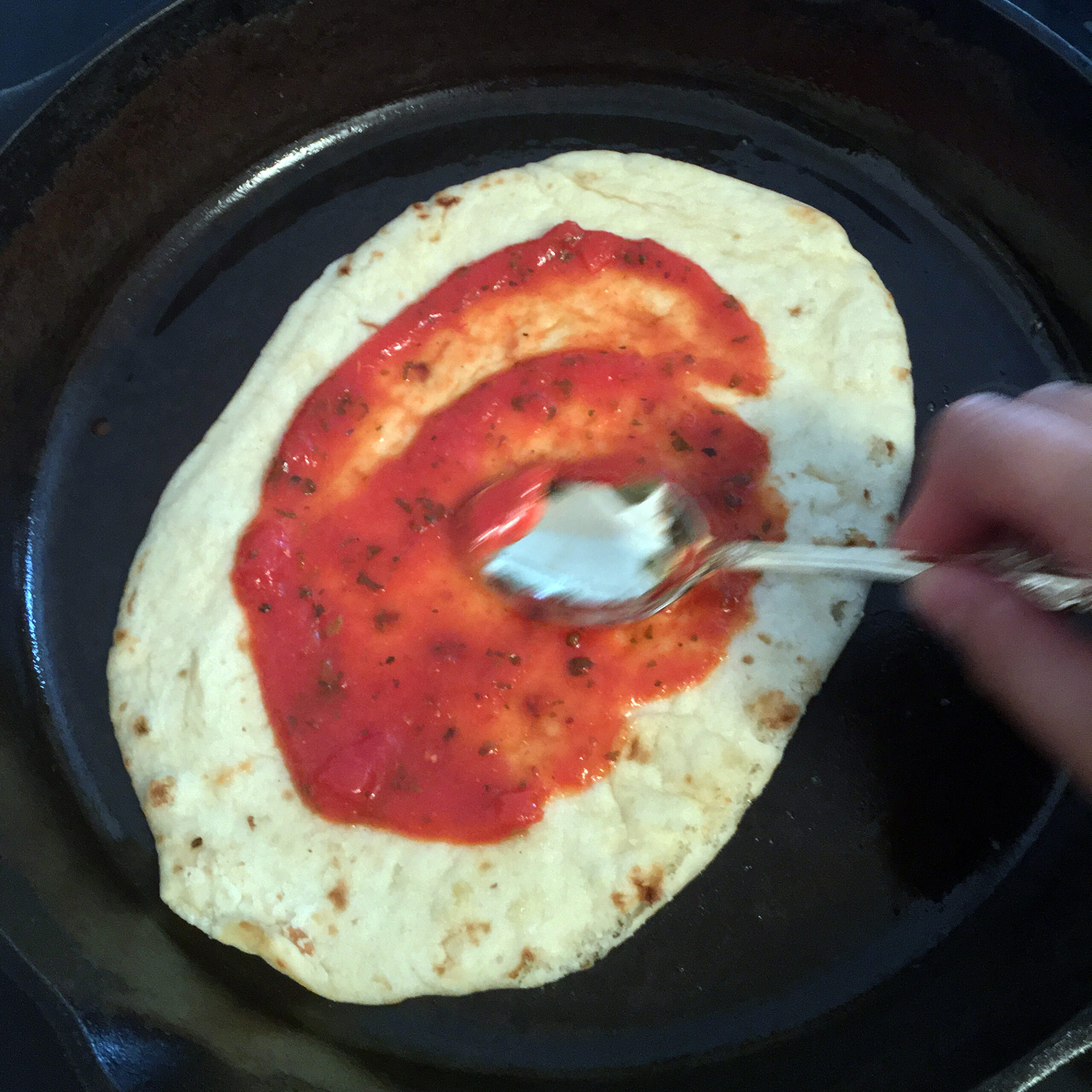 I like to spread it to the edges of the bread for maximum cheese stickage LOL!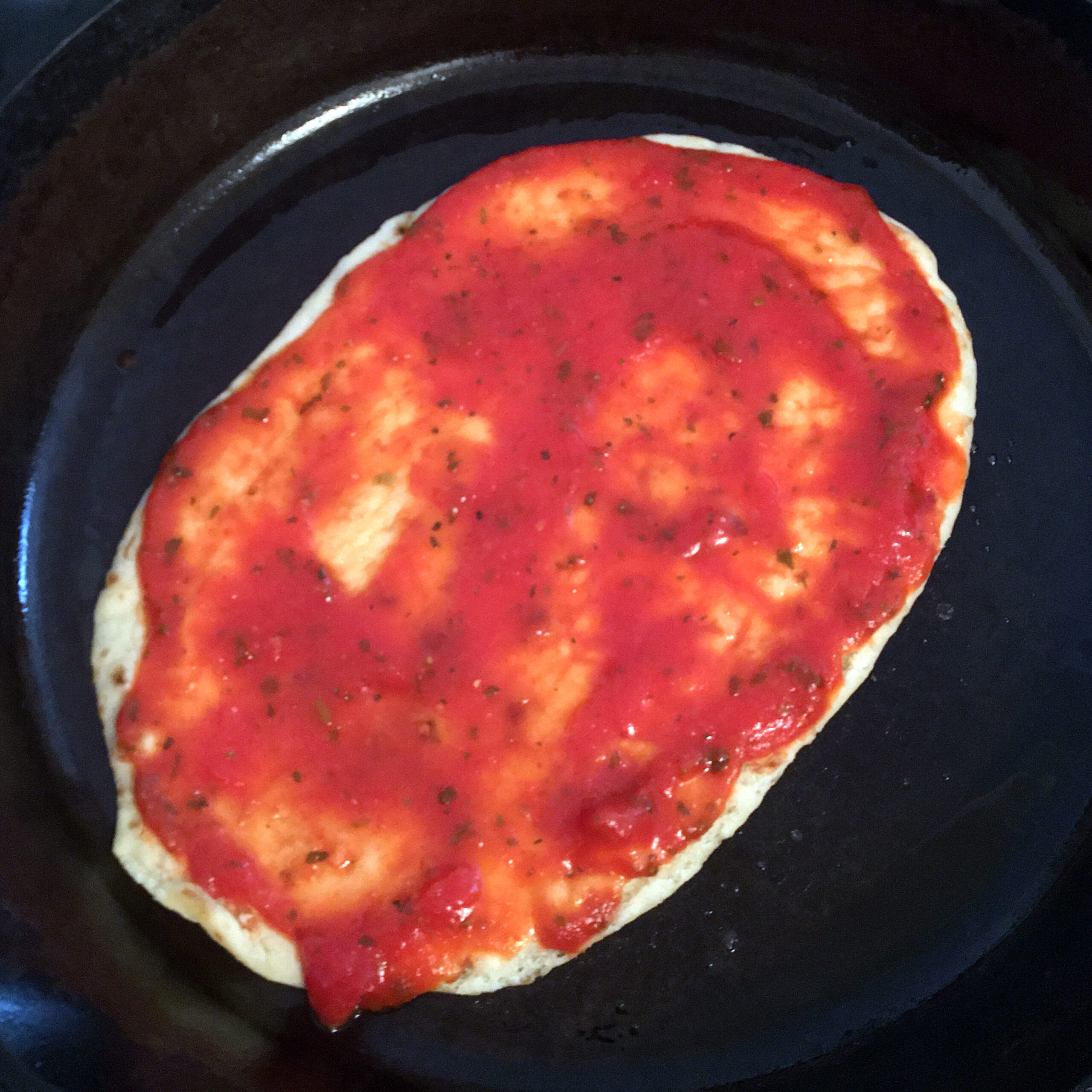 Sprinkle shredded cheese on top of sauce. If you want to add additional toppings (pepperoni, for example). Place pan in oven.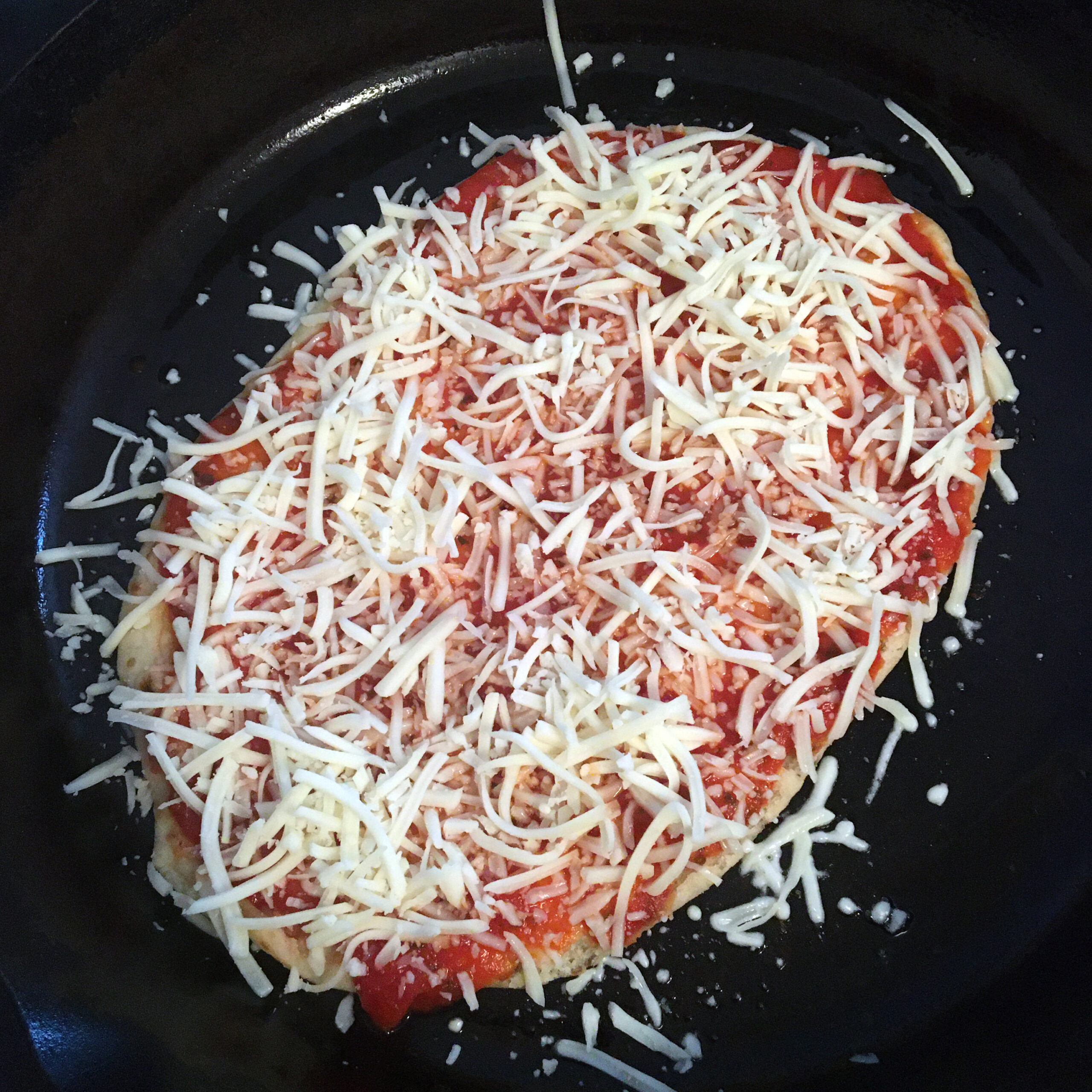 Bake until cheese has melted.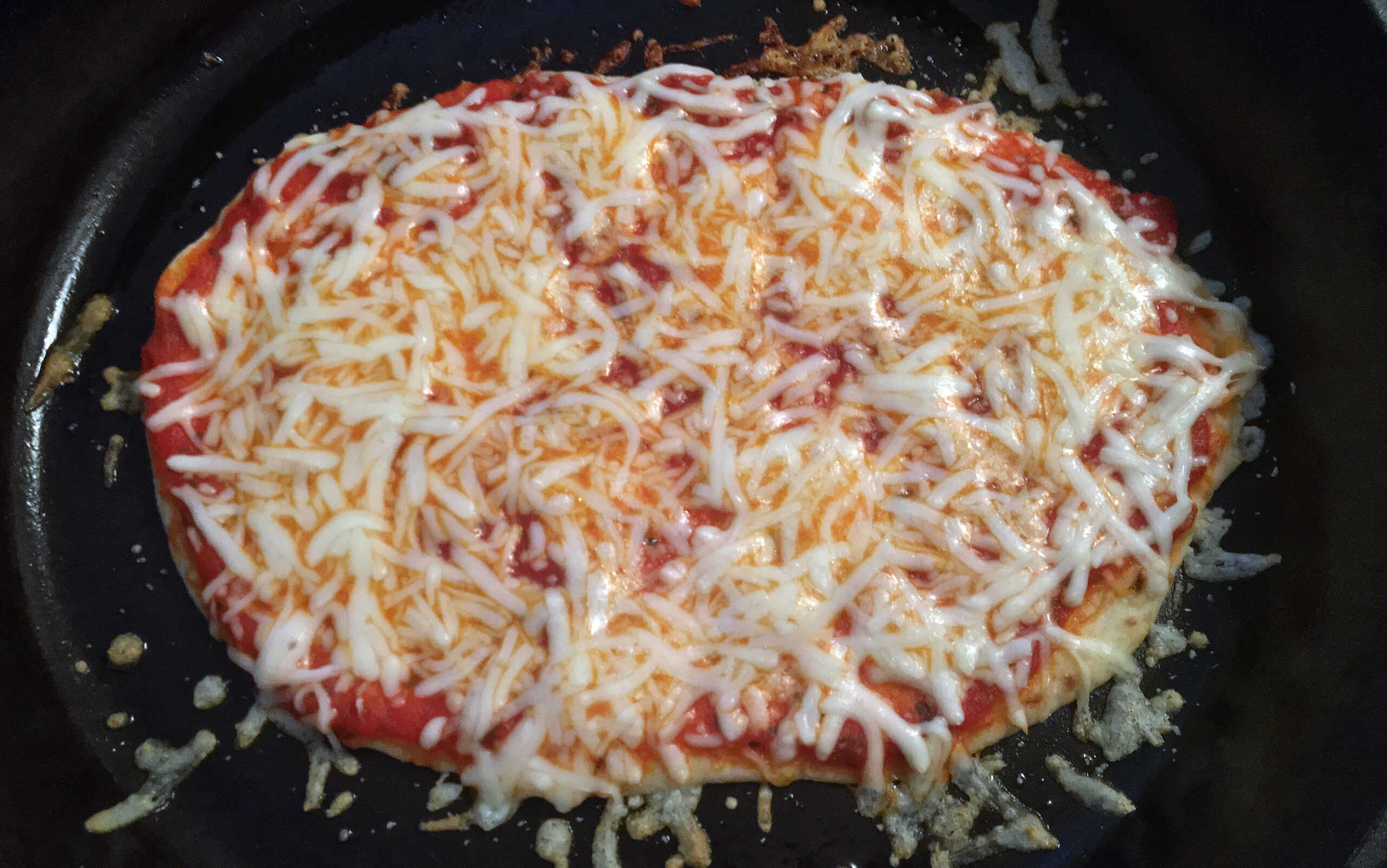 After the cheese has melted, take the pan out of the oven. Tilt the pan onto a cutting board and use the spatula to ease the naan pizza out onto the board. Slice and enjoy!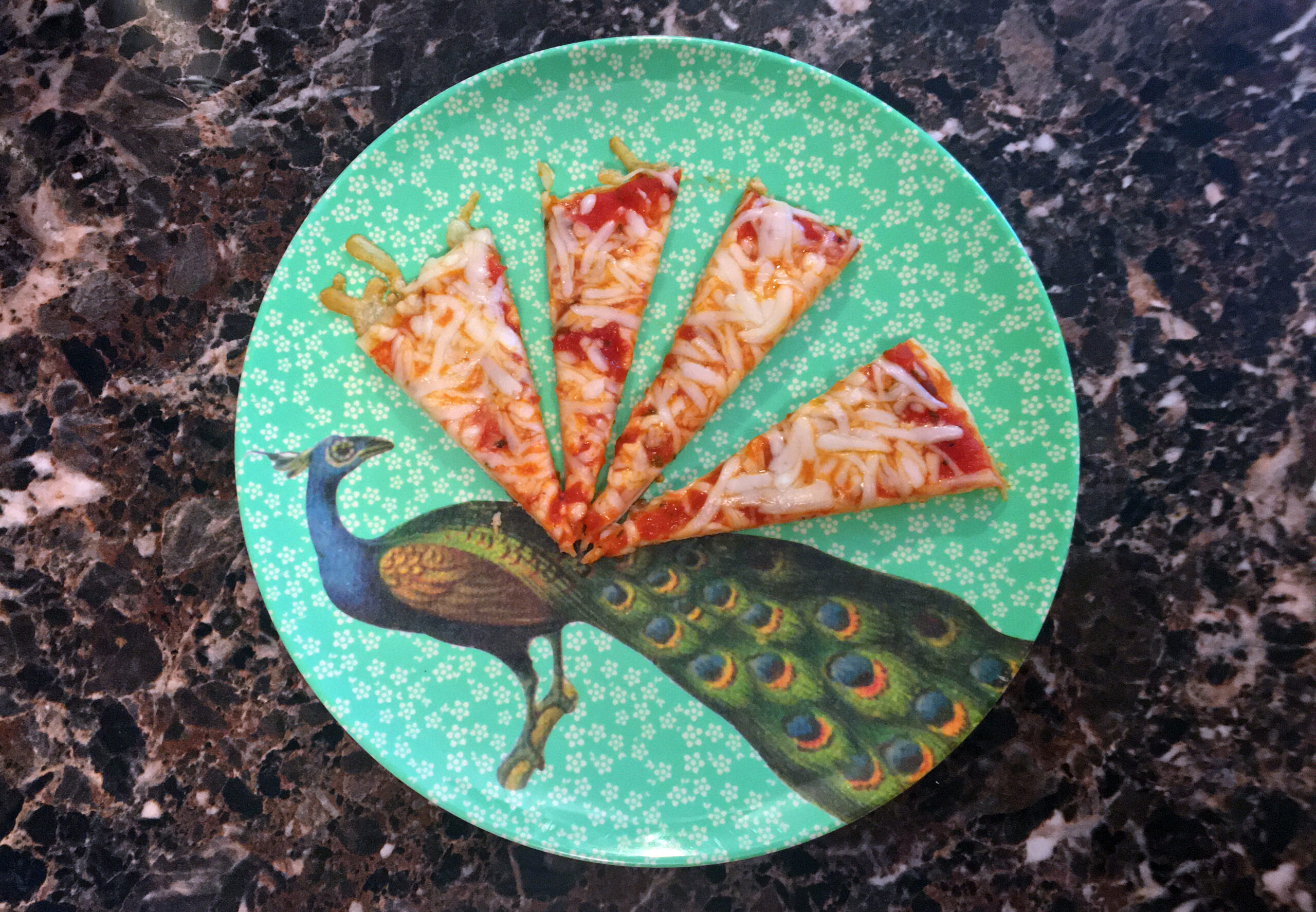 VARIATIONS:
Cream cheese and strawberry jam for a dessert pizza.
Hot wing sauce, mozzarella, blue cheese crumbles, and shredded rotisserie chicken for "Hot Wings Pizza." Add diced celery on top for crunch!
BBQ sauce, shredded swiss cheese, and pulled pork.
Butter, garlic, mozzarella cheese, cilantro and tandoori chicken. Dip in mango chutney and sprinkle some thinly sliced red onion on top. 
The possibilities are endless!
ENJOY!
If you enjoyed this recipe, you may want to try my 3 Ingredient Kid Friendly Chicken Nugget Parmesan!