*Disclosure: Some of the links below are affiliate links, meaning that at no cost to you, if you click through and buy something, I get a little commission.
This is a LATE post, but it's still relevant, especially if you are planning to throw a birthday party for your kids and need an idea for DIY birthday party favors. When planning my daughter's 4th birthday party last year, I was thinking of what kinds of awesome party favors that would actually be used and played with. I didn't want to fill up a goodie bag with a bunch of dollar store stuff and candy. These party favors needed to be practical, inexpensive, and most importantly, FUN! Especially since there were going to be 20 kids there!
AND if you price things right, it is possible to get 32 party favors for around $0.50 each! Last year when I drafted this post, the prices were different, so just keep that in mind.
Here is what you need: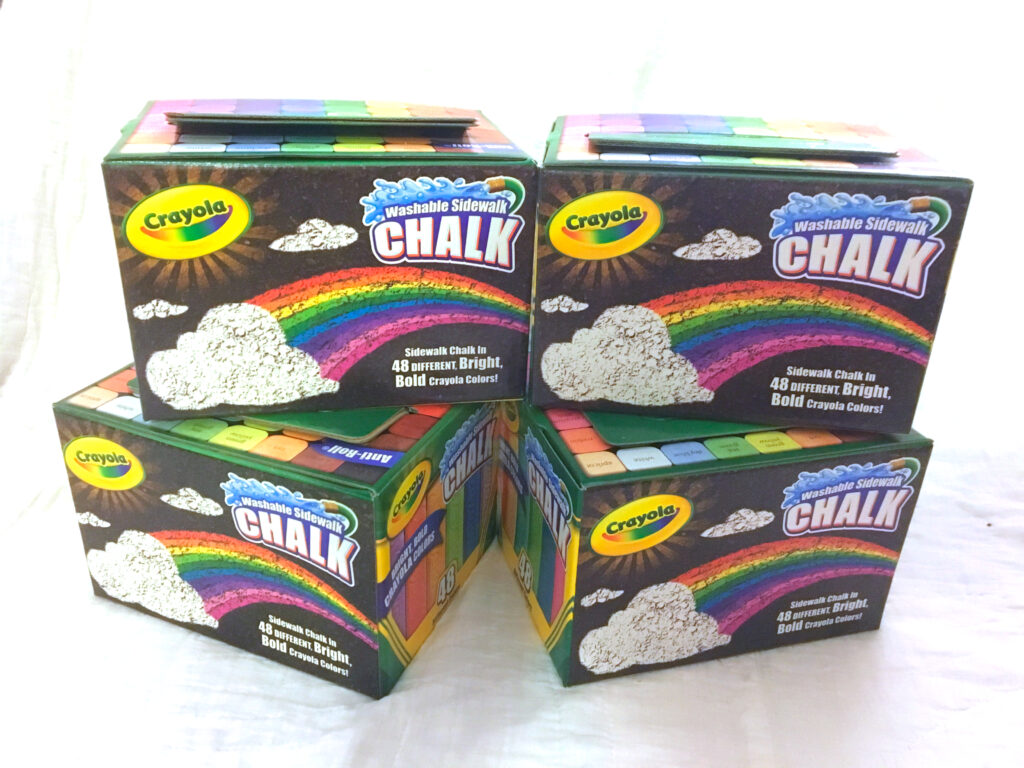 Crayola Sidewalk Chalk – I got the 192 piece bulk pack from *SAM'S Club for less than $10.00! But if you can't find it, you can try *these, or more options *here.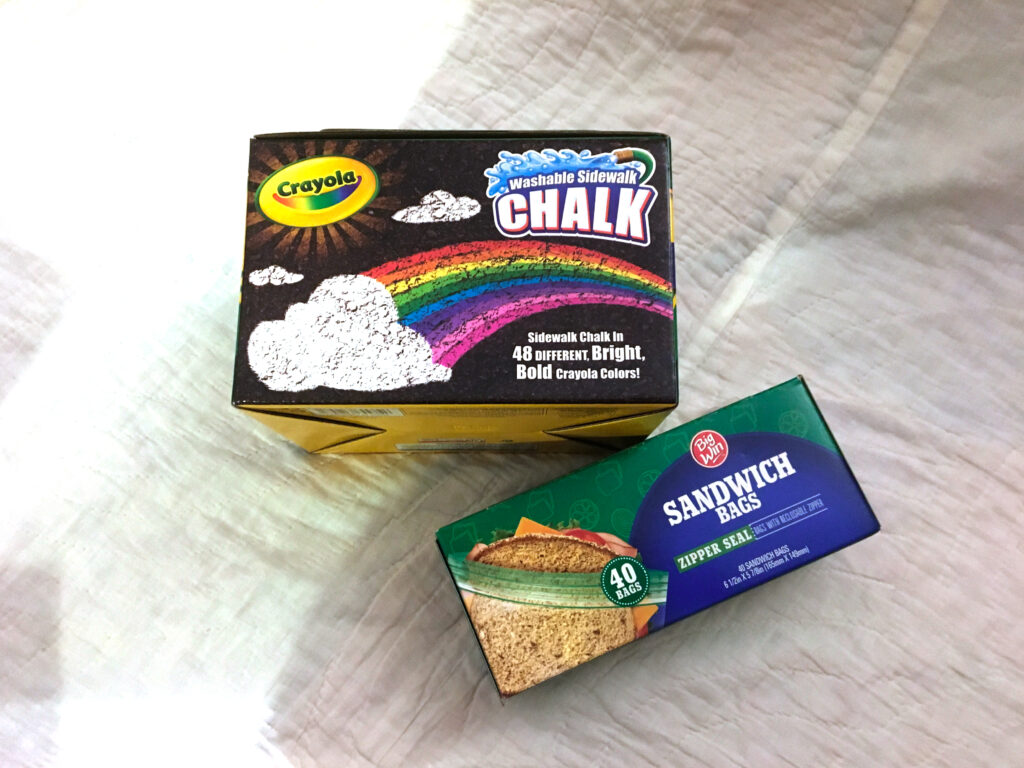 *Zip top sandwich bags ($2.99 or $0.03 each)
32 Labels (*download here and print 16 copies)
DIRECTIONS: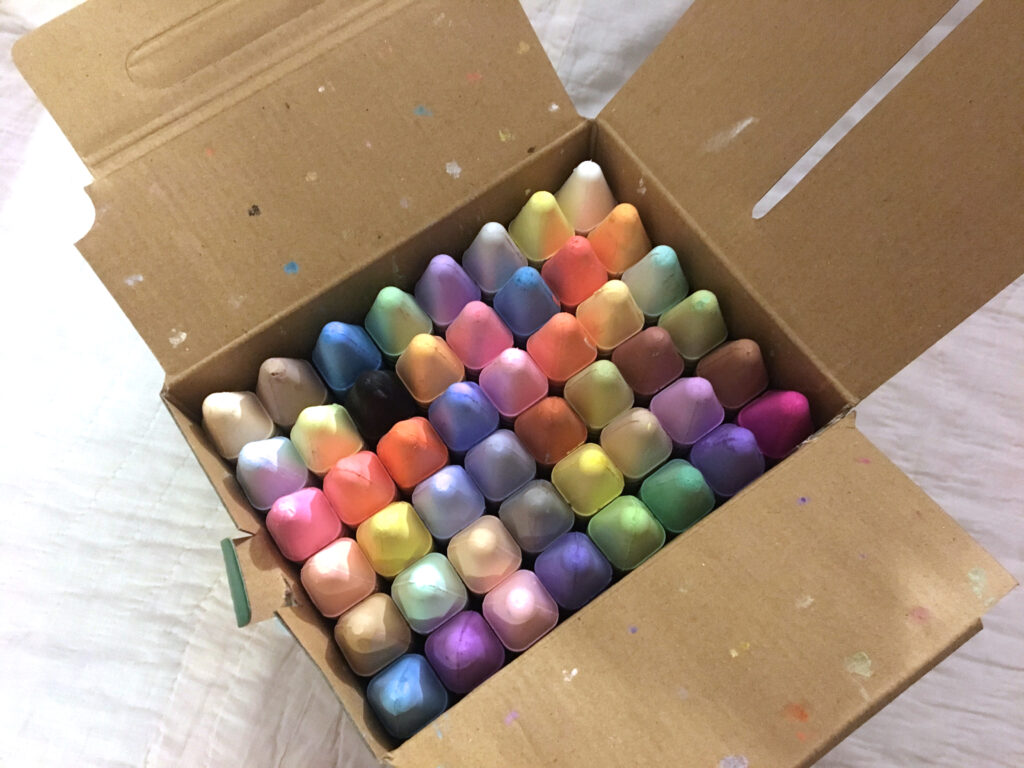 Each bag will hold 6 giant chalk pieces. Pick 6 colors and place them in each bag. Be a little intentional with bagging them and make sure that each bag gets a good mix of colors.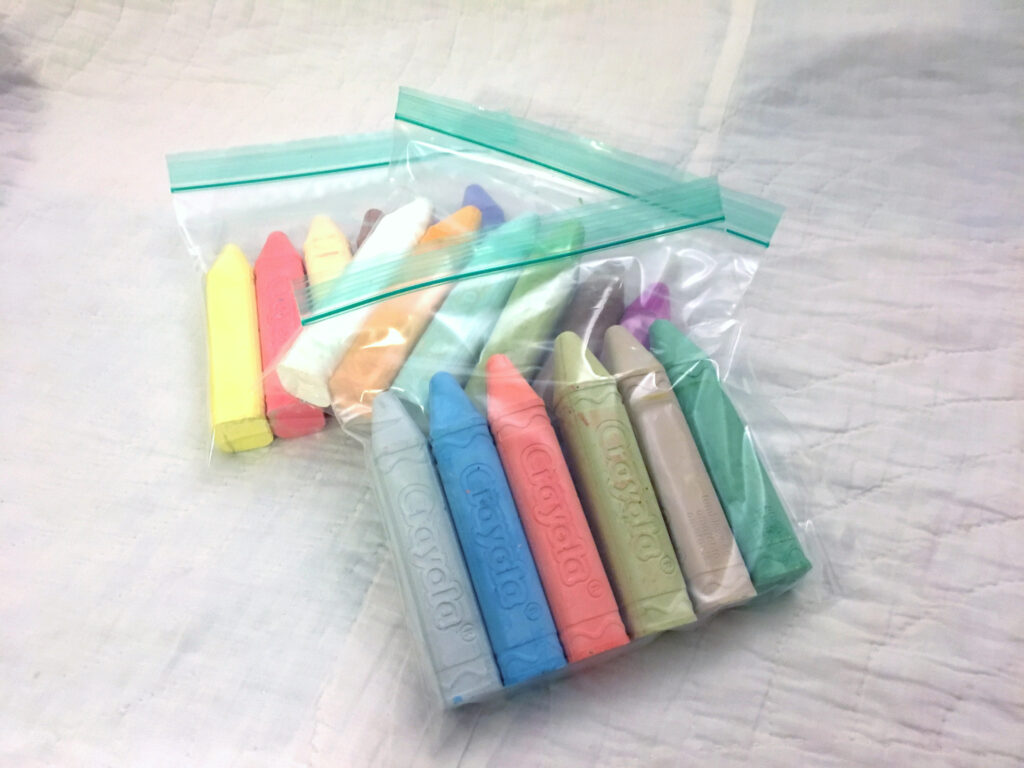 Print out the labels and cut them out. Place each label inside the bag with printed side out. If you want, you can have the birthday celebrant sign their name on them for an extra personal touch.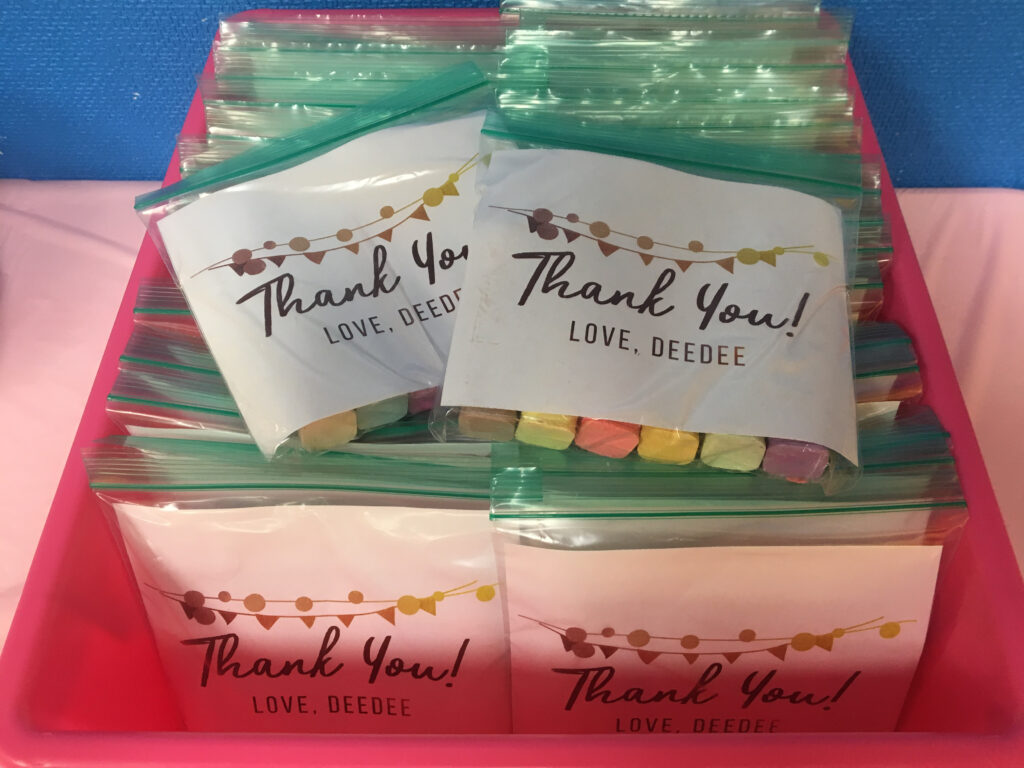 Zip the bags shut, and you're done!
SO EASY. It literally took longer to write this blog post than it did to actually bag 32 sets of DIY birthday party favors!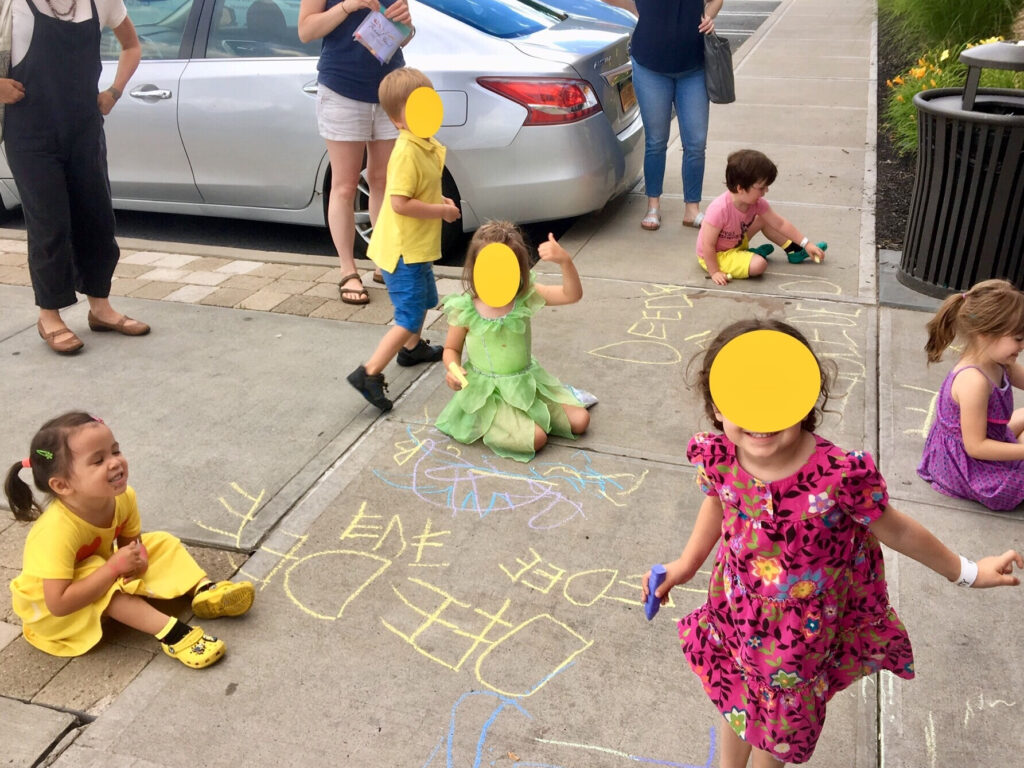 Pin it for later!